Fully licensed and insured foundation and basement repair experts in northeast Ohio
Crawl space repair in Cleveland, Ohio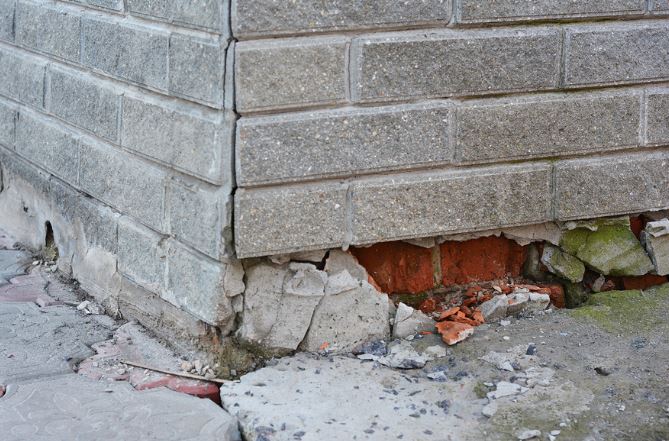 Although most homes and structures in Cleveland and northeast Ohio aren't built with a crawl space foundation, we've still performed a wide variety of repairs to crawl spaces throughout our region.
Crawl space exteriors are especially prone to becoming faulty because of their exposure to our harsh elements and weather conditions. The most commons types of damage are structural, cracks and leaks, and air quality issues.
Our licensed and insured foundation repair experts are skilled and experienced in evaluating and delivering long-lasting, permanent stabilization to troublesome crawl spaces. We provide free inspections that include an estimate and work plan if repairs are needed.
If you've noticed any symptoms of a faulty foundation in your home, count on our professional team of contractors and technicians for thorough assessments and warrantied solutions. Call us today to schedule your free inspection and quote.
Long-term, warrantied solutions
Completely understanding the root of a structural problem is necessary for our team to implement the proper long-term repairs that specially address trouble spots. When we examine your crawl space, we look closely for issues such as soil expansion and contraction, intruding tree roots, moisture and dampness, and cracking and bowing.
Once we pinpoint the cause of problems, we may rely on the following repair services:
Foundation supports for cracking, sinking, and bowing
Waterproofing to strengthen leaky areas
Crawl space encapsulation to put an end to poor air quality and musty odors that can cause illness and other health-related issues.
Contact our company at your convenience for repair solutions that work.
Affordable basement contractors in Cuyahoga County
With more than 15 years in the business of repairing foundations, basements and crawl spaces in Cleveland, OH, we realize that you have many choices when it comes to selecting a professional contractor. Choose us for the following reasons:
We have a track record for delivering long-term repairs.
We provide repairs that are guaranteed and come with lengthy warranties
Our rates are affordable and keep money in your pockets.
Our team of professionals and specially trained and knowledgeable when it comes to modern repair methods.
Because we know you're busy we work efficiently and on your schedule to complete work in a timely fashion.
Get in touch with us today for crawl space repair in Cleveland, Strongsville, Parma, Solon, Willoughby, Brecksville, Akron, University Heights, Shaker Heights, Cuyahoga Heights, Lorain, Elyria, Painesville, and beyond in northeast Ohio.