Fully licensed and insured foundation and basement repair experts in northeast Ohio
Repair for Foundations, Basements & Crawl Spaces in Cleveland, OH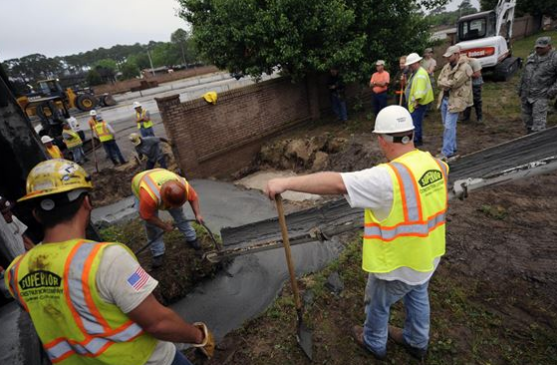 Cleveland Foundation Repair Pros employ foremen, contractors, engineers, and technicians capable of restoring, rebuilding and building from scratch foundations, basements and crawl spaces.
If it involves your foundation, basement, or masonry, we can repair it. While our bread and butter is fixing cracks, bowing walls, sinking foundations, and uneven and sagging floors, we pride a wide range of solutions for failing foundations.
Our services for homes, residences, and commercial building structures include the following:
Cracks and cracking repairs
Bowing wall stabilization and rebuilds
Uneven and sagging floor restoration
Masonry work
Wet basement and leaking foundation waterproofing
Yard drainage solutions
Sump pump repair and installation
Thorough foundation inspections
Tipping chimney repair
Restoration, repair and rebuilding of concrete, brick, and stone structures (patios, fireplaces, chimneys, retaining walls, stairs, walkways, and more)
The most important of your home is your foundation. Keep it strong with necessary repairs and maintenance due to aging, soil shifting, soil pressure, weak soil, and other factors that cause foundation issues.
We deliver free assessments of foundations and basements, accurate estimates, and quality service backed by years of experience and training. Our service area includes the city of Cleveland, its suburbs, and the entirety of northeast Ohio.
Call us today to set up an appointment on your schedule.